Uncategorized
Cool prints for the trendiest printed skirts in 2016
As the warm season approaches more and more, it's time to start thinking about replacing the long warm pants and dresses with the always-in-fashion skirt. Sweet and romantic, sensual and revealing, the skirt is one of the IT items of every spring and summer.
And, when it comes to spring-summer 2016, skirts are everything but simple and ordinary! Midi and classy, short and sexy, but full of colors and wonderful prints that draw attention and instantly make you stand out with style and an impeccable sense of fashion. Here are the coolest prints for the trendiest skirts in 2016!
Abstract printed skirts
Looking for the ultimate urban-chic outfit for office, brunches and other formal occasions? Then opt for a classic pencil skirt with a modern abstract print. Colorfed and cheerful details such as butterflies, little birds and flowers will spice up the elegant cut of the skirt, nevertheless maintaining its sophistication and distinction. Pair the tailored fit of the pencil skirt with a classic shirt or T-shirt, but make sure it's rather tight and monochromatic, in black, white or neutral light colors (beige, grey, pink), or that the color of the top matches one of the shades featured on the skirt. For pencil skirts, high heels are a must, so tame the exotic abstract print with nude or black leather stilettos.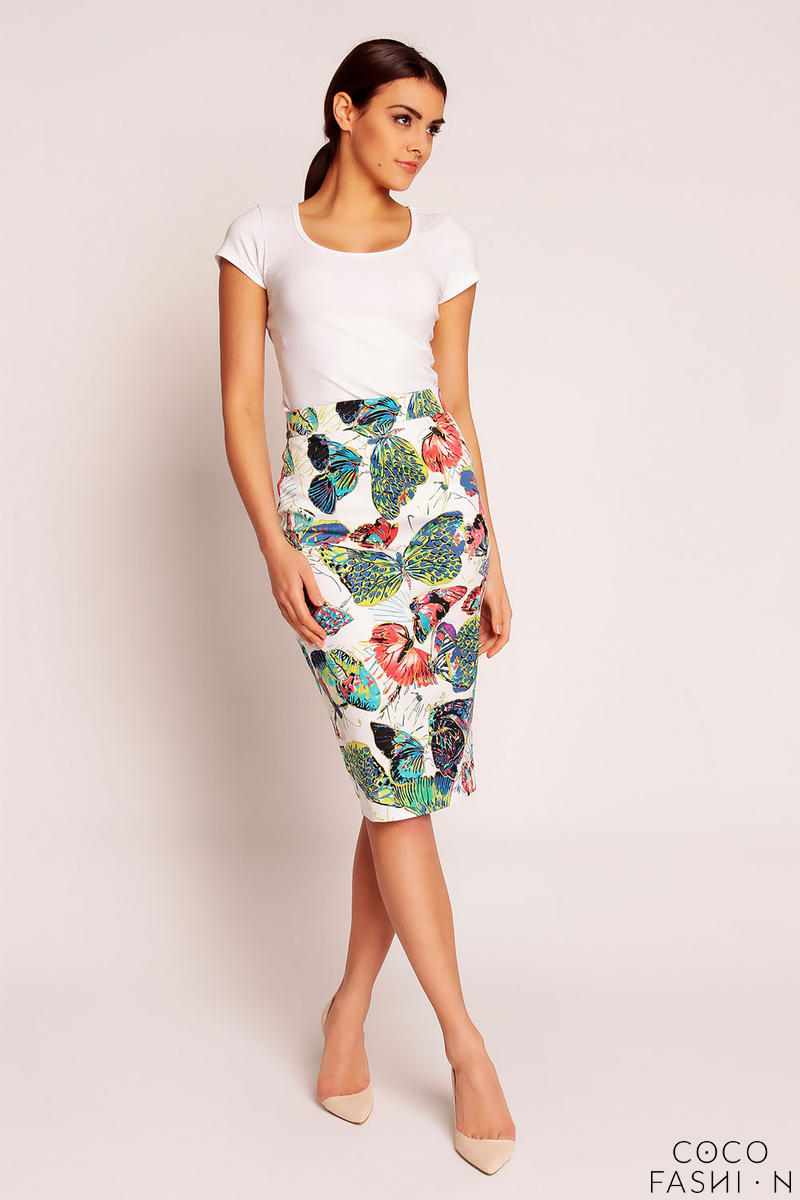 Flower printed skirts
Flowers are romantic and sweet, thus perfect if you want to flaunt your grace and femininity! Make your outfit even more chic & sweet and opt for a pleated mini skirt with a beautiful colored flower print. It will look great with classic white (or any light shade) sneakers or flats. Just remember: the more voluminous and colored the skirt, the simpler the top must be! So pair your pleated flower printed skirt with black, white or nude T-shirts, blouses and shirts that follow your torso line. You need to make the skirt stand out and become the main attraction of your outfit!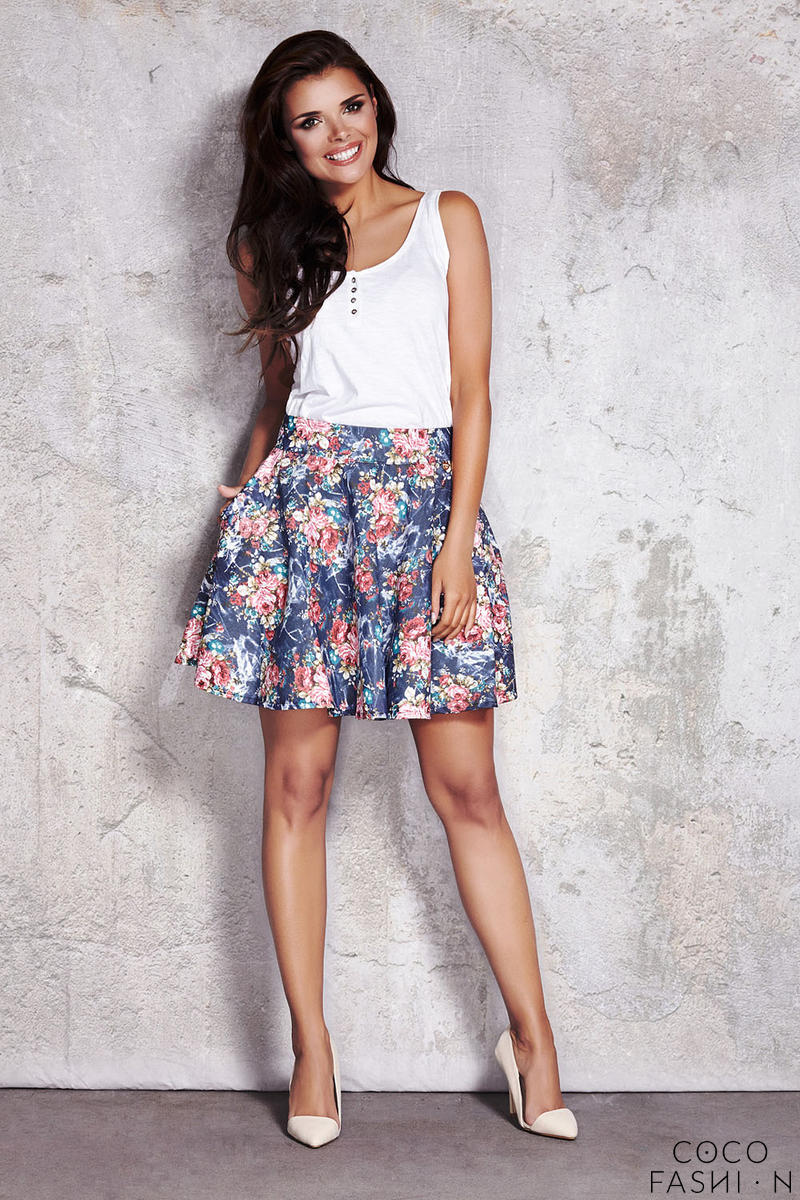 Checkered skirts
For everyday relaxed but oh-so-chic outfits and for those Casual Fridays at the office when you don't know what to wear to feel comfortable, but still look elegant, there is one simple and trendy solution: the checkered skirt! It's classic, but also modern, simple, but very versatile. It can be both elegant and casual, depending on what other clothing items and accessories you choose to wear. You can adopt the more formal look and pair a pencil checkered skirt with monochromatic blazers and high heels. If you want to channel your inner rebel self, opt for a pleated mini checkered skirt, simple T-shirt, leather jacket, punk boots and spiked accessories. This season, choose the coolest printed skirts to give your outfits that "effortless style" allure everybody's talking about!
More perfect skirt proposals here. Alina, Romanian fashion contributor, this time writing for Coco-fashion, describing new trends.
Must-have items for every punk fashion lover Top 3 midi black dresses to look elegant at the office