Top 3 midi black dresses to look elegant at the office
When it comes to office wear, the midi dress is a must-have for every woman, no matter the age, height or body shape. It's a classy, elegant and forever-in-style clothing item, suitable for every style from formal to casual, as long as you know how to accessorize it properly.
If you need to look taller, just pair the midi dress with high heels and your legs will instantly look thinner and longer. If your hips and thighs need more volume, opt for a midi dress with a pleated skirt or a peplum; if, on a contrary, you need to add volume to your upper body and minimize your hips, look for a midi dress with straight or A-line cut and some ruffles, bows or oversized collars around the shoulders and bust. Highlight your waist with a belt if you want to create an hourglass appearance and elongate your torso with a lower waist midi dress if you need to add length to your upper body. There is a perfectly cut midi dress for every body shape out there!
Here are the midi dresses that can stand the test of time and always make you look elegant and stylish when heading for the office!
Midi dress with ¾ sleeves
This is the perfect symmetry: the dress ends around the knees, while the sleeves cover most of the arms, still revealing some skin to match the "nakedness" of the ankles. Look for a midi dress with a structured cut and perfect fitting to give your silhouette a slim look. Stretchable fabrics are best if you want a dress that wraps your curves, while a midi dress with voluminous skirt needs heavier fabrics, such as wool crepe, brocade or gabardine. Choose a monochromatic midi dress in black, white or neutral, as you can easily accessorize it anytime with a pair of nude high heels and a bright handbag. The best thing about ¾ sleeves? You can simply wear just one beautiful statement bracelet and you will look stylish and sophisticated!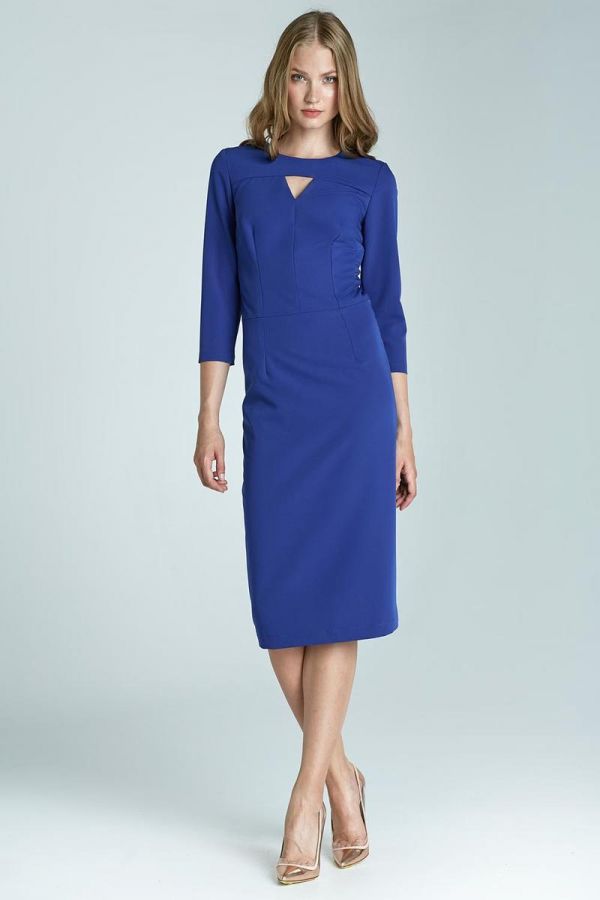 Square neckline midi dress
The midi dress is elegant and formal by definition, but if you are looking for the impeccable ladylike office look, make sure it has a square neckline. So many outfit ideas for midi dresses for example here https://molly.pl/sukienki.html Minimalist, classy and distinctive, this type of neckline can match the elegance of the midi dress. Not revealing too much, only the neck and collar bone, the square neckline looks simple and beautiful and doesn't need fancy jewelries to stand out. In fact, it's best to skip the necklaces and beads and simply wear a vintage metallic brooch near your chest.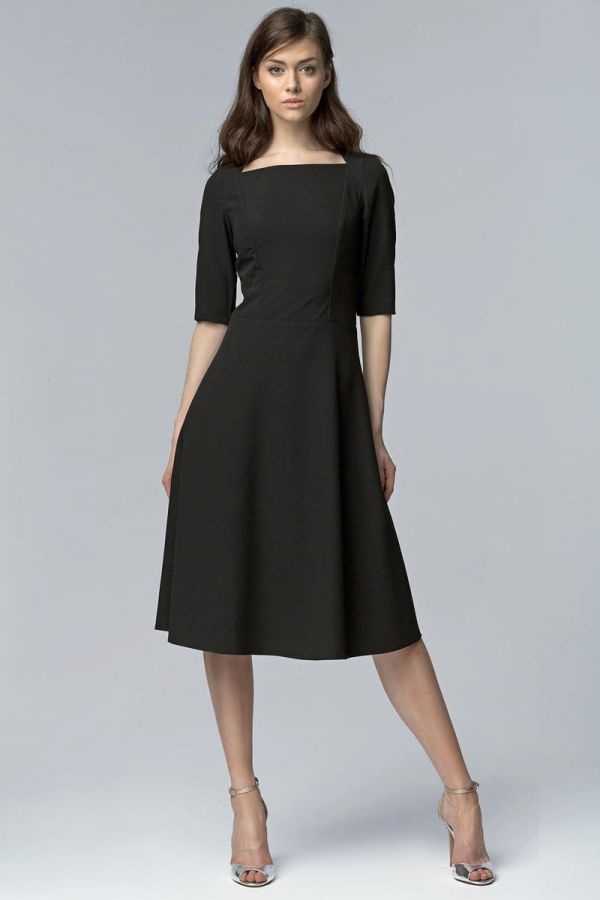 Midi pleated dress
Pleated dresses can reveal too much and look a bit trashy it they are too short, but a pleated dress that ends around the knees will always look feminine and elegant. You don't have to worry your outfit reveals too much skin, therefore you can feel and move comfortable all day long. Just remember: the more pleated the skirt, the more fitted the top of the dress must be. This way, you can maintain a beautiful contrast between the lower and the upper part of your body. For a retro inspired outfit, pair the pleated midi dress with classic flats; for a casual look, simple sneakers will beautifully highlight the elegance and femininity of the midi dress, while stilettos can transform the midi into the perfect sensual outfit for a romantic dinner!
More office style dresses in this Coco Fashion collection.